Weather Navigation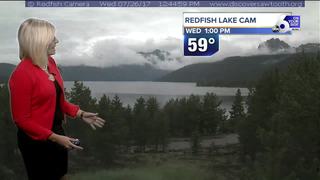 Isolated thunderstorms are possible in the Treasure Valley through Thursday.
Temperatures will be slightly below average Thursday with highs in the Treasure Valley in the mid to low 90s and the the mountains from the high 70s to mid 80s.
By Friday, a more stable weather pattern returns to the Boise area. We'll be hot and sunny again by the weekend.
Read full story
Weather Navigation