Sun 04/29
AM Clouds/PM Sun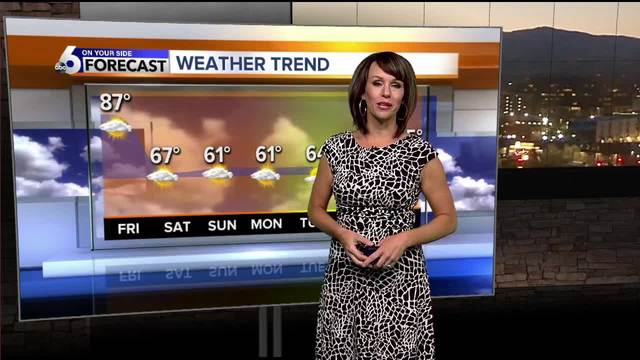 Local patios will be packed over the next two days, as our warming trend continues through Friday, with temperatures expected to top 80° in Boise Thursday and then get even hotter tomorrow!
Along with the temperatures, clouds and wind will also be on the increase Friday ahead of a potent cold front set to sweep through Saturday morning. Isolated thunderstorms and rain showers are possible Friday evening and then again late Saturday, with some sunshine in between, but the big story will be the drop in temperatures: highs will plummet by nearly 20° from Friday to Saturday, then drop again Sunday, reaching just the upper 50s to end the weekend.
The storm system moves off early next week, allowing temperatures to back up near 70° to kick off the month of May.
Read full story
Weather Navigation