BOISE, Idaho — We've talked a lot about mask mandates recently and one question keeps coming up: Can local authorities really require you to wear a mask or stay at home under quarantine? The short answer is yes.
There are a few laws in Idaho that allow local leaders to put mandates into place to protect the community from disease.
Idaho code says mayors, county commissioners, and health districts can pass ordinances and "make all regulations necessary" to preserve public health wit the goal of preventing the introduction of a contagious disease into the city.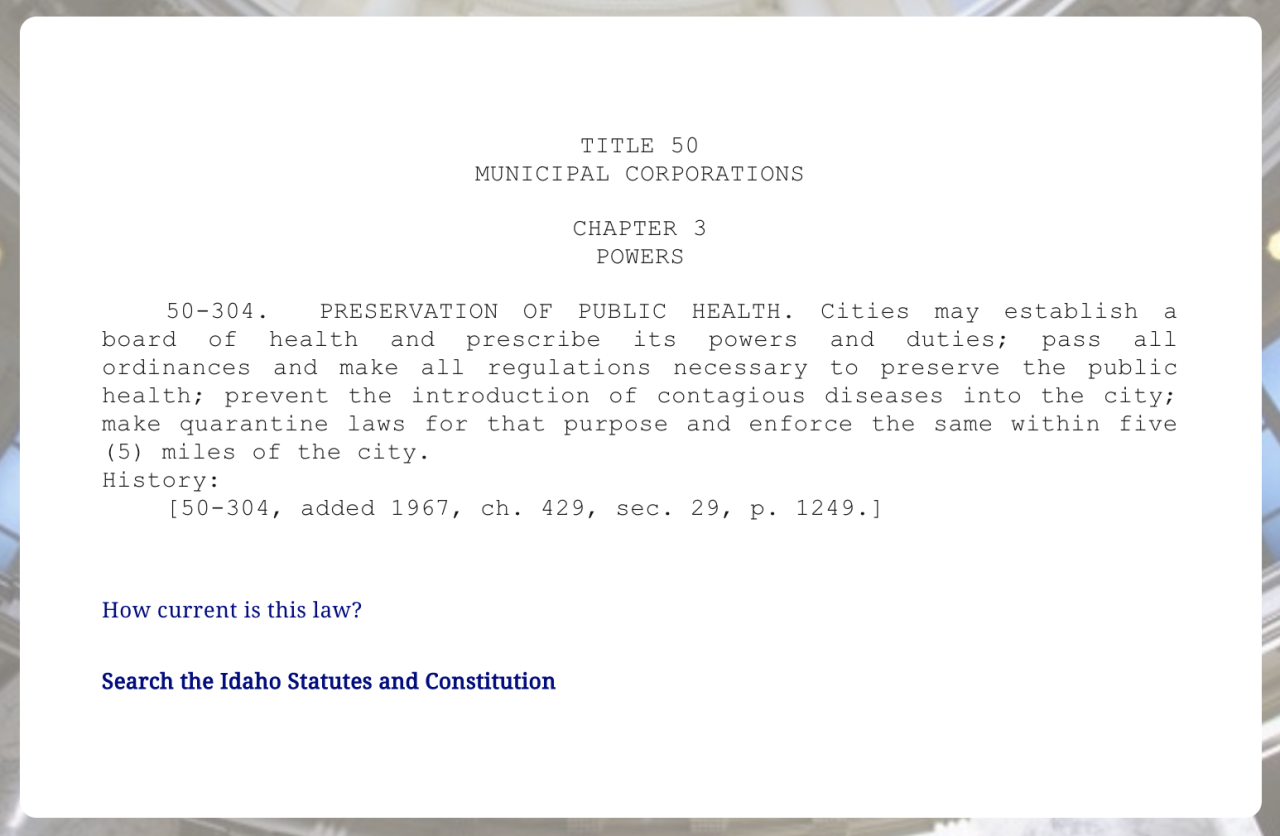 "The legislature, in years prior to COVID, put into place laws that give powers to counties, that give power to cities - including mayors - and give power to health districts, to make sure they can control the spread of disease if a disastrous disease ever took place," attorney Luke Malek said.
The law also applies to quarantine, stating "the district board shall have the same authority, responsibility, powers and duties in relation to the right of quarantine within the public health district."
So will you get arrested for not wearing a mask? Probably not. But could you? Yes.
"I think right now you have a real limited resource, obviously, because law enforcement still has all the other demands they had in place," Malek said. "So going around and policing mask-wearing where people are just making a statement here and there is probably not top of the priority list, but the reality is they have that ability to go make those arrests if it becomes a real concern."
As we've previously reported, Central District Health passed a motion requiring masks to be worn in all public places in Ada County, following a similar public health order by Boise Mayor Lauren McLean.