Thanks to a thrilling 41-33 victory over the New England Patriots in the Super Bowl on Sunday, the players on the Philadelphia Eagles will be sporting some fancy rings in a few months. That includes a former Eagles player who didn't even play for the team this season.
Jon Dorenbos was Philadelphia's long snapper for a decade until this year, when he was traded before the start of the season and a post-trade physical revealed an aortic aneurysm that would require immediate open-heart surgery. While the condition ended his career at the age of 37, the trade likely saved his life.
"Had I played, I'd die," Dorenbos told the New Orleans Advocate.
But even though the longtime Eagle had to hang up his pads, the team's owner, Jeffrey Lurie, made sure he didn't feel left out on Sunday, bringing him to Minnesota for the game.
Even better, Lurie promised Dorenbos a Super Bowl ring if the Eagles pulled out the victory.
"If you can't play in it, this is the next best way to enjoy it," Dorenbos told the Advocate. "Mr. Lurie called me and said he wants me to be a part of it, said I was here a long time, and he said 'We're going to win this, and you're going to get a ring.'"
You see, Dorenbos was no ordinary long snapper. He was a fan-favorite player during his entire career, thanks to his gregarious personality and off-the-field gig as a magician. In 2016, Dorenbos's impressive magic skills took him to the finals of NBC's "America's Got Talent." Watch one of his performances from the show below.
And Dorenbos wasn't the only person to get a special invite to the Super Bowl. The family of the late Lukas Kusters, a 10-year-old boy who befriended Eagles quarterback Carson Wentz while battling cancer, was also in attendance at the game, courtesy of the team.
Between Dorenbos and Kusters, Chris Long donating his game checks to charity, Jennifer Lawrence leading chants on planes, Pink's family and #RelationshipGoals, it's hard not to feel good about the Eagles winning the big game. Sorry New England fans!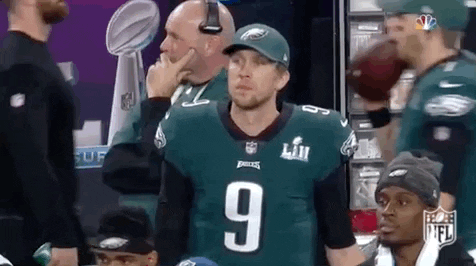 [h/t NBC Sports]
This story originally appeared on Simplemost. Checkout Simplemost for other great tips and ideas to make the most out of life.
---