Valley Rain & Mountain Snow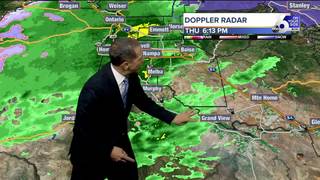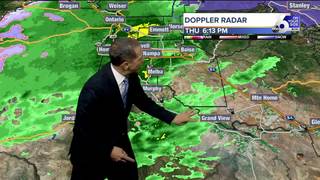 BOISE, ID -
A soaking rain moves through the Treasure Valley Thursday night but will end before sunrise and drier weather will move in during Friday however a passing snow or shower is possible.
In the mountains,the snow is flying as the snow levels drop overnight. McCall should see 3"-6" of snow by Friday afternoon while the ski areas will likely see 6"-13".
A colder, wetter weather pattern will set up for the extended period, meaning a lot of snow is headed for the central mountains and snow is even likely to accumulate in the Treasure Valley next week starting on Monday morning possibly just in time for the morning commute.