Red Gold Tomato Recipe: Cheesy Pizza Soup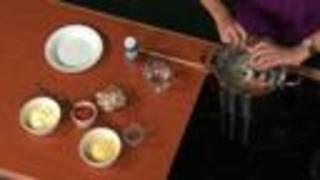 Red Gold Tomatoes wants to show you a different way to whip up Tomato Soup with their "Cheesy Pizza Soup". You can also help Red Gold "crush out hunger" by buying a can of Red Gold tomatoes in the month of October 1* meal will be donated to a family in need.
Cheesy Pizza Soup
Ingredients
1/2 pound Italian sausage
1 1/4 cups diced fresh mushrooms
1 onion, finely chopped
2 garlic cloves, minced
1 cup water
2 (15 ounce) cans Red Gold® Crushed Tomatoes, or 1 (28 ounce) can Red Gold® Crushed Tomatoes
1 teaspoon dried basil
1 teaspoon dried oregano
1 (14.5 ounce) can Red Gold® Petite Diced Tomatoes Green Chilies
1 cup sliced pepperoni, chopped
1/2 teaspoon Italian seasoning
1/4 cup grated Parmesan cheese
1/2 cup shredded mozzarella cheese
---
Directions
In a large saucepan, sauté sausage, mushrooms, onion and garlic for 2 to 3 minutes or until sausage is browned. Add water, crushed tomatoes, basil, oregano, diced tomatoes, pepperoni, and Italian seasoning.
Bring to boil. Reduce heat, cover and simmer for 20 minutes, stirring occasionally. Before serving, stir in Parmesan cheese and garnish with mozzarella cheese.